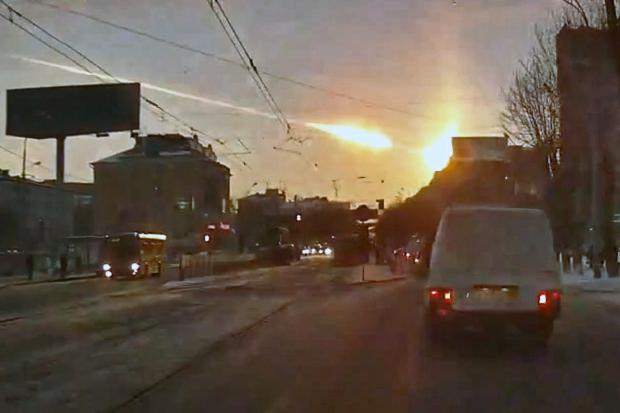 And now in first place, the Miami Marlins!
There are blogs and publications that spend thousands upon thousands of words writing up minutely granular predictions of the upcoming season. They use advanced statistical packages like ZIPS and PECOTA, they spend countless hours scouting A-ball LOOGY types who might make a six-inning contribution in mid-August on the back end of a day-night doubleheader, and they generally pour their hearts, souls and minds into their previews.
We are not one of those blogs.
Washington Nationals
Why They'll Win
: A great rotation led by but not consisting exclusively of Stephen Strasburg. Serious thunder in the lineup, even with an aging Jayson Werth, and something approximating a real center fielder for a change. A nasty, deep bullpen with power arms up and down - no more Saul Riveras here. And in Davey Johnson, an excellent tactical manager who's pissed off that his employers have decided this is his last year, and who's going to be looking to sell himself to future employers for a little revenge next season.
Why They Won't
: Pitchers break. Strasburg's already broken once. Gio Gonzalez falls apart when things don't go his way. Drew Storen's got a history. So does Jordan Zimmerman, and...you get the idea. Davey Johnson farewell tours tend not to end well in the Beltway - just ask the Orioles.
Moment They're Dreading
: As Strasburg cheerfully prepares to throw his 181st inning of the year, his shoulder erupts in an explosion of Michael Bay-esque proportions, revealing that he was a)right to be sidelined last year and B)actually an advanced model Cyberman. This in turn leads to the TARDIS arriving on the mound during the middle of the game, and, well, we all know how that ends.
Atlanta Braves
Why They'll Win
: The most talented, most athletic outfield in the National League. Tons of farm system depth. A strong rotation and a historically awesome closer in Craig Kimbrel.
Why They Won't
: 3rd base is a black hole of suck that defies comprehension. Dan Uggla's on the downside of his career. Fredi Gonzalez rides his bullpen like he's Red Hot Ryder, and it's only a matter of time before he shreds Kimbrel through overwork. Corporate ownership is a bunch of penny-pinching gits.
Moment They're Dreading
: As Chase Utley lofts a lazy fly ball into the Turner Field night, all three outfielders converge on it. B.J. Upton collides with Justin Upton, and the shock of the impact freezes them in place long enough to get run over by Jason Heyward. All three are injured on the play, and Utley ends up on third. The next night, the Braves start Juan Francisco in center field.
Philadelphia Phillies
Why They'll Win
: A rotation starting with Hamels, Halladay and Lee is theoretically something to be reckoned with. Lots of power arms in the pen, leading up to noted deep thinker Jonathan Papelbon. Ryan Howard, Jimmy Rollins and Chase Utley are all healthy, and eternal uberprospect Dom Brown appears to have gotten it together.
Why They Won't
: Michael Young's play at third is statuesque enough to get him carted off to the Rodin Museum. Delmon Young is on the roster. The farm system's all high-risk high upside players several years away, and I don't know if you've heard but Doc Halladay isn't quite himself these days.
Moment They're Dreading:
"Batting fourth, playing right field, Delmon Young"

New York Mets
Why They'll Win
: David Wright has decided once again to be David Wright. Catching prospect Travis D'Arnaud could be a beast. The rotation is sneaky-good, even if "Dillon Gee" sounds like the name of a band opening for Whiskeytown and not a baseball player.
Why They Won't
: They could stick the Lorax in right field and it would improve the lineup. Their second best hitter has Valley Fever, which means at any moment the Mets' clubhouse could turn into a set from
The Walking Dead
. Beyond that, their next best hitter is, I dunno, Lucas Duda?
Moment They're Dreading
: D'Arnaud gets called up once his service time issues are appropriately befogged by time at AAA. In his first game, he lunges at an experiment knuckleball and, completely off balance, swings so hard he pulls fourteen different muscles simultaneously.
Miami Marlins
Why They'll Win
: NASA missed a large asteroid that passed near the Earth a few months back. It is not inconceivable that NASA could miss a few smaller ones, which could then somehow manage to target the baseball stadia in New York, Philly, Washington, and Atlanta. When the rubble settles and the smoke clears, only the Marlins are left alive in the NL East. Also, Giancarlo Stanton can hit a lot.
Why They'll Lose
: Start with the ownership box and work your way down. Not only are they criminally outmanned - their big free agent signing was Juan Pierre - but ownership is too busy rolling around on the floor naked in piles of money to do anything to improve the team. Also, their stadium looks like the set from one of those crappy futuristic sci-fi vampire movies like
Ultraviolet
Hollywood kept pumping out a few years ago.
Moment They're Dreading
: Owner Jeffrey Loria's post-season press conference, at which he A)confirms he's still the owner and B)justifies the deal in which he traded Stanton for a fistful of non-prospects who put up semi-decent numbers in the launching pads of the PCL.